What's up guys, today we'll be dissecting HTLT supps in a brutally honest review, with everything you need to know about this competitive new supplement brand.
HTLT Supplements is a rather new company and many people are wondering if it's legit, effective or if it can even compare with some of the big dogs of the fitness industry. (Spoiler: It can)
I've been experimenting with the various products from HTLT, and am here to write a full review article detailing my experience.
Not only that, but we'll also be diving into my results with their supplements, ingredient quality, shipping speed, and more.
So strap in, and let's jump right into this!
My HTLT Supplements Review
HTLT Supplements is Greg Doucette's new partner supplement brand that delivers high-quality, science-backed supplements for a relatively good price.
As a fitness enthusiast, I'm always looking for anything that can give me a competitive edge and improve my results in the gym.
So when I heard about some of the BOLD claims from HTLT products, I decided to give them a shot and see how they held up.
The first item I ordered was the HTLT pre-workout 2.0 and I'm going to be completely honest… the results shocked me.
I wasn't expecting anything bad per se, I just wasn't expecting any HTLT products to be able to compete with the BIG DOGS.
But damn, I was wrong.
They don't JUST sell pre workout though, HTLT supplements have a wide range of supplements like:
Hardcore Pre Workouts
GO2 Max (Peak Endurance Support)
Casein + Whey Protein Powder
Turk Builder (Turkesterone Muscle Builder)
and more…
They've even got special formula blends to maximize things like sleep, focus, etc., which I plan to try out soon.
One of the things that impressed me most with the products sold by HTLT was the attention to detail.
To put it simply, they combine a whole bunch of clinically proven ingredients that work synergistically with each other to deliver even better results.
HTLT Ingredients Quality
Now, the most important part of an HTLT supplements review is determining whether or not the ingredients are actually high quality or not.
Below is a comparison of HTLT's pre-workout and a popular competitor who will remain anonymous for posterity.
| HTLT Pre Workout | Average Competitor |
| --- | --- |
| Nitrosigine (An improved form of L-arginine) | Regular L-argine |
| Cognitive Nootropics To Boost Motivation, Focus & Energy | None |
| MANY Non-Underdosed Ingredients | Tons Of Caffeine & Beta Alinine To Make You Think It's A Good Pre Workout |
This was just from me looking at the tub of HTLT pre-workout on my desk and looking up "popular pre-workouts" on Google and this was what I found.
As you can see, not only does the pre-workout beat other competitors on paper, but below is a picture of the pump that I got from using HTLT.
If I just had to give HTLT supplements a pre-workout review I'd give them a ten out of ten.
My Experience With HTLT Supps
The picture above was the pump I got from HTLT's pre-workout.
I was surprised not only because of the crazy pump, but also because of the "godlike" feeling of pure focus, energy, and motivation. I talk about it more here in my HTLT pre-workout review.
Overall, my total experience with the "Harder Than Last Time" products has been a positive one.
I was initially attracted to their pre-workout when I saw the ingredients in it and wanted to see if it was as good as it was on paper.
TRENDING: The Secret To How Male Gymnasts Get MASSIVE Biceps Has Been LEAKED & Gym-Goers Are RAVING!
Their website was also really refined and clean looking for a fairly new company, and since ordering HTLT supps' pre-workout, they've added several NEW supplements which I plan to try.
Here are just a few of the newest supplements they've added:
GO2 Max
Delta Sleep Aid
G Focus
Hardcore Stim Pre-Workout
and more…
So far, I've only ordered the "pre-workout 2.0" that they sell on their website.
But because it's now my favorite pre-workout, I plan on trying out their other supplements, such as the go2 max which I plan to do a review on.
What Do HTLT Supplements Taste Like?
In my opinion, this is arguably one of the areas where the "Harder Than Last Time" brand shines the MOST.
And while looking through forum reviews, it looks like many people would agree.
HTLT supplements have some of the best-tasting protein powders and pre-workouts on the market. No joke.
I mean, let's take a look at their pre-workout flavor options:
Sour Rainbow Candy
Blue Rasberry
Dragon Berry
Sour Gummy Worm
Grape Candy
And although I have yet to try it myself, I've seen many people rave about the HTLT protein powder "Vanilla PB".
But for me, I got to try the pre-workout and that's where they impressed me.
Although just stand alone it may not taste like the best drink you've ever had, as nearly every pre-workout falls victim to the chalky texture and slightly too sour taste, HTLT's pre-workout is still the best-tasting fitness supplement I've EVER had.
To be fair, I've only ordered Dragon Berry, because a lot of the other flavors are brand new, so I can't speak on their flavor.
But from my experience, their Dragon Berry flavor gets 5/5 stars from me.
Best HTLT Supplements
Although I've been raving about the pre-workout from HTLT supps, they do have a wide range of other products to try out as well.
I haven't tried ALL of them yet, but just looking at the ingredients and the studies that go with them, they definitely look legit.
From my personal experience and from what I've read, these are some of the best products sold:
Keep in mind, that some of the products that are sold by HTLT are some pretty hardcore stuff.
If you're a beginner or have any outstanding health issues, then I would exercise caution when determining which one to order.
HTLT Pre Workout 2.0 Review
Overall, I heavily enjoyed HTLT's pre-workout and decided to write a whole separate review on it, but I wanted to dive in a little further here.
HTLT supplements all claim to have high-quality ingredients, and that's no different here in their pre-workout.
Pre-workout 2.0 has ingredients like L-Theanine and L-Tyrosine which have been shown to greatly improve cognitive function and motivation.
"The single dose of l-theanine reduced the reaction time to attention tasks (Stroop test, Part 1), and it increased the number of correct answers and decreased the number of omission errors in working memory tasks (4-Part continuous performance test, Part 4). In conclusion, our study indicated that l-theanine may contribute to improving attention, thus enhancing working memory and executive functions." [R]
That's just the study done on L-Theanine, which in simple terms means it will decrease stress and enhance focus.
Luckily, pre-workout 2.0 is made up of a bunch of cognitive boosting as well as performance-enhancing ingredients also.
Casein + Whey Protein Powder
Casein + Whey Protein Powder is another popular product sold by the HTLT brand.
We've all heard of whey protein, and although HTLT does have a stand-alone whey powder, I personally think the money is in the Casein + Whey combo powder.
Casein is a type of protein that takes a long time for your body to digest… think of it like an IV drip of protein.
In fact, casein has been sometimes shown in several studies to be even more effective than whey protein:
"Mean increase in strength for chest, shoulder and legs was 59 +/- 9% for casein and 29 +/- 9% for whey, a significant group difference. This significant difference in body composition and strength is likely due to improved nitrogen retention and overall anticatabolic effects caused by the peptide components of the casein hydrolysate."
Obviously, this doesn't mean to never take whey protein, it just means that to get maximum effect you should take both.
Personally, I like to take whey protein immediately after my workouts.
Then, later that night before bed I'll have my casein to keep my muscles supplied with protein through the night.
GO2 Max Review
GO2 Max is one of HTLT supplements' newest additions to their lineup and is one of their most fascinating so far.
It's made up of several ingredients all designed for boosting endurance and stamina in workouts, which could be a FANTASTIC edge for athletes.
REPORT: Find Out Why These 10 Supplements Keep Stumping People Who Say "There Are NO Magic Pills In Life"!
One of the key ingredients in GO2 Max is a little something called Nicotinamide Mononucleotide, or NMN for short.
Not only is it a key ingredient for boosting endurance tenfold, but studies have also shown that NMN has significant anti-aging and health-enhancing effects.
NMN is a VERY interesting little molecule that recent science has poured a LOT of effort into fully understanding, with most of the knowledge learned thus far being EXTREMELY positive
In fact, this is my go-to NMN source, and I plan on having a full GO2 max review up in the future.
(Bonus) HTLT Turk Builder
I wanted to talk about this one briefly because HTLT Turk Builder is one of their most popular products, but many people are confused as to what it is, or what it does.
Put simply, HTLT Turk builder contains an ecdysteroid called Turkesterone, which is basically a "super muscle building hormone" derived from PLANTS.
Only a few studies have been done on the effects of ecdysteroids on muscle building. But the ones that have been published have reported nearly all positive results thus far:
"They reported increased body weight gain and weight as well as increased protein content of the tibialis muscle in rats after ecdysterone administration (5 mg · kg−1 BW, orally, for 10 days)."
Even if there were zero studies, Turkesterone popularity is growing at an exponential rate with now thousands of people talking about the benefits of turkesterone.
Luckily, HTLT Turk and Ccdy Builder has not only turkesterone but several other ingredients to make sure you're body can actually USE the Turkesterone, unlike MOST other supplement companies.
Shipping Speed & Experience
Overall, the shipping experience was a positive one.
My pre-workout came together in a nicely put-together box and was wrapped in padding to ensure no damage.
The shipping speed wasn't anything crazy, it's usually what you'd expect from most online stores: Order processed in 1-3 business days and delivered in 3-5 business days.
From the time I placed my order to when it was delivered, the whole process took about 7 days or a week for it to get to my house which was nice.
Another thing to note is that the HTLT shipping page has LIVE TRACKING, which means that it will show you EXACTLY where your order is, and how soon it will be delivered.
As someone who can be rather impatient with orders, I love being able to track where the package is so I know exactly when I'll get it.
Overall if I had to give the shipping experience a review, I'd give it 5/5 stars for pretty quick delivery, ease of use, and accessibility options on the page.
Customer Service Options
Another thing to note is unlike a bunch of other new supplement companies, HTLT has fantastic customer service.
That way, if you have a problem with the supplements, shipping, or anything else, you can access them through several different options.
As of right now, those options include a chat feature, email option, or you can just send them a message through the site.
I've personally only had to use the customer service feature once, and they got back to me within 24 hours to resolve the question I had.
Rewards Program
Another cool feature I wanted to include in my HTLT supplements review, is that they have a pretty good rewards feature.
Basically, the more products you get, the bigger your discount will be, and as someone who will be ordering frequently to restock on my pre-workout and other supplements, it's definitely a nice feature to have.
This is especially the case since as of August 2022, they do NOT offer any HTLT discount codes, promo codes, or coupons for their products.
(UPDATE 2023: Got the discount code for you! Use code "HB10" at checkout for 10% off your order! Currently the highest discount available.)
I'll work with them and see if I can't get an HTLT coupon code for you guys but as of right now, their rewards program is the next best thing that you can use to get a discount on supplements.
FAQ's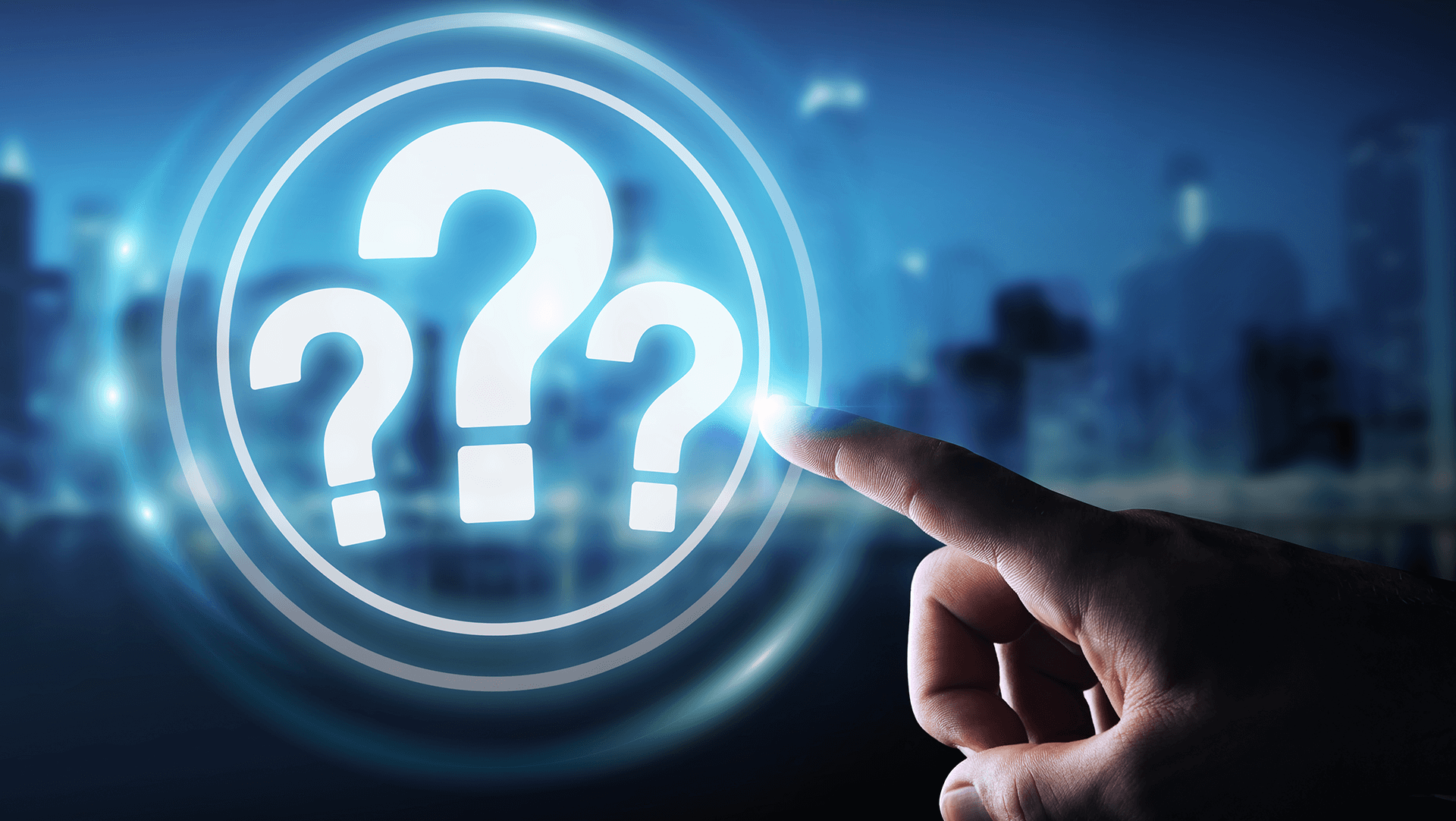 Because HTLT supps is a fairly new company, it's normal to be a bit skeptical, because I knew I was.
I'll answer any questions you may have about whether or not their supplements are legit, safe, or how it compares to some of the other top supplements in the fitness industry.
Below, are several of the most frequently asked questions…
What Are Their Best Products?
Everyone will have their own opinion on what's best. That being said, their protein powder is arguably their most popular.
Personally, my favorite supplement is their pre workout 2.0 which is the number one item I shop for when I buy from HTLT supps.
As I talk about in my review of their pre-workout, one of the things I love most about their products is not just their performance (even though it's among the best) but their taste.
They have arguably the best-tasting fitness supplements in the industry. No joke.
It's nothing short of magic how they're able to do that WITHOUT packing their supplements with a shit ton of sugar or artificial sweetener.
Those are just a few of the best products and I'd recommend taking a look at their other products because HTLT sells stuff that you almost CAN'T find anywhere else.
Is There An HTLT Discount Code?
As of 2022, there is currently no HTLT discount code or coupon.
(Update 2023: There IS An HTLT discount code – Use code "HB10" For 10% off your entire order as of right now, this is the biggest discount code for their supplements)
The best way to get any sort of discount is to go through their rewards program, which will offer you 3% cash back on all of your purchases.
On top of that, every time you shop there, they give you a certain amount of points, and then you can redeem those points later to get some pretty decent discounts.
So, although it sucks that there's no discount code for HTLT products, they don't leave you completely stranded out of water.
As I said earlier though, if they DO plan on doing promo codes, I'll update this article as soon as it happens to give you guys discounts on their products.
Are HTLT Supplements Safe?
Without a doubt, yes.
All of the ingredients in their supplements are backed by concrete clinical studies and scientific evidence.
This is good because most new supplement stores aren't backed by this type of research and sometimes they won't even tell you what's all in their products.
You won't have to worry about this with HTLT however.
One thing to keep in mind though is that some of their supplements are fucking STRONG.
So if you're a supplement/gym newbie, I would HIGHLY advise starting with low doses and working your way up to see what you can tolerate.
Seriously, the last thing you want is to be new to stimulants and then hop on HTLT's hardcore stim pre-workout for your first pre-workout.
To give you a brief picture of what it would feel like… It'd be a little combo of feeling super anxious like you're about to die, and the brightness from lights being extremely overwhelming and feeling fried afterward.
The moral of the story, take it slow and steady otherwise you'll end up with x-ray vision that gives you migraines lol.
Is HTLT Supplements Legit?
So in conclusion, is HTLT Supplements legit? In my opinion, yes without a doubt.
Their supplements are high-performing, absolutely delicious, and backed by science.
Not only that, but they also have great customer service, and if your product is broken, tampered with, or you simply don't like the product you ordered, they'll either send you a replacement, or they'll refund every cent right back to you.
HTLT Supplements Review: In Conclusion
Overall HTLT supplements shocked me with how high quality and researched they were. So far my favorite is their pre-workout because it tastes so damn good and performs so well.
I'll definitely be trying out their other supplements, because if they're anything like the pre-workout then I'm excited for the results I'll get.
If you're curious and want to try out some of the high-quality supplements, then you can check out the store here… I highly recommend you try out their pre-workout or protein powder.
I thoroughly hope you enjoyed this article, I hope to publish more of these in the future. I LOVE being able to try out cool supplements and recommend the best ones to you guys.
As always, if you have any questions, comments, or concerns, feel free to get back to me and I'll see you in the next one!

Until next time,

-Matthew