As someone who's always looking for an edge to accelerate gains naturally, when I heard of HTLT Preworkout and how it was designed by Greg Doucette, I HAD to give it a shot.

When I got it, there weren't too many HTLT preworkout reviews, but the ones I DID find claimed that it was like an upgraded version of Gorilla Mode… A pretty bold claim to say the least.

So, in this article I'm going to provide my honest, and unfiltered review of HTLT supplements and their preworkout, and decide whether or not it's truly worth the hype.

Without further ado, let's get into it!
My HTLT Preworkout Review
To start off my HTLT preworkout review, let me just say that if you're used to a basic preworkout that you could buy from Walmart or something, then you're in for a HUGE surprise.

Keep in mind, I have a pretty significant tolerance to stimulants, so I wasn't expecting anything over the top when I ordered the preworkout from HTLT supplements.

Also keep in mind, there's two main preworkouts by HTLT supps and that's pre-workout & pre-workout 2.0.

I personally ordered 2.0 to test out for myself.

I shared some with my friend and we were both shocked at how it litterally tasted like Kool-Aid.

It didn't have the usual sour/bitter taste that comes with most pre-workouts.

From there, we both proceeded to have one of the best workouts of our lives.

In fact, one thing I want to emphasize in my HTLT preworkout review is that the mental effects are perfectly balanced with the phyiscal ones.

Ultimately this leaves you feeling like a badass, ready to conquer your workout.

In fact, as far as workout supplements, my overall HTLT preworkout review is 5/5 stars and is now my favorite pre-workout.
Greg Doucette's Preworkout
For those of you who don't know, Greg Doucette is an extremely popular fitness youtuber with a successful bodybuilding career.

What conviced me to try out his new preworkout however, was the fact that he also got his degree in kinesiology, and from my experience, kinesiologists know their shit.
In fact, here's the description of the preworkout straight from the site:
"HTLT Pre Workout 2.0 is the solution to underperforming preworkouts! Careful formulation and testing resulted in HTLT Pre Workout. Backed by science, our ingredients have been tested time and time again to be the strongest preworkout on the market. Did we mention the flavor is AMAZING?! Try it for yourself to find out!"
From my experience, all of their claims ring true. Their ingredients are high quality and aren't underdosed.

As of May 2022, I'm a decade long natty lifter always looking for great supplements to add to my muscle-building diet, and the preworkout from HTLT supplements is no exception.

On top of that, between their own claims and other users reporting that it was BETTER than Gorilla Mode, it definitely caught my attention.

For a long time, Gorilla Mode was my go-to preworkout. It gave me insane pumps and crazy mental performance boosts as well.

I didn't think anything could really top it, until I checked out the Ingredients in HTLT's pre-workout, and just from a quick glance I could tell it was legit…

With that in mind, I ordered a bottle of Greg Doucette's preworkout just so that I could see the effects for myself and give my OWN HTLT supplements review.
HTLT Preworkout Benefits
As I said earlier in my HTLT preworkout review, the mental effects are JUST as pronounced as the physical effects.

I've had my first container of HTLT preworkout 2.0 (more info on differences between products later) for a little over 2 weeks now, but due to the crazy benefits, it's already my favorite preworkout.
| Physical | Mental |
| --- | --- |
| Extreme Non-Jittery Energy | Hyper Focus (Locked In Feeling) |
| Pumps Are Insane | Greatly Enhances Motivation |
| Strength, Endurance, and Overall Athletic Performance | Sense Of Euphoria |
Keep in mind, this stuff is pretty damn strong. If you're a beginner or are sensitive to stimulants then 1 scoop will be PLENTY.

You'll have to play around and find your ideal dosgae, but once you do it's game over.

Many people that have given their own HTLT preworkout review have found that they prefer it over Gorilla Mode, and so far, I'd have to agree.
HTLT Preworkout Ingredients: The Difference Maker
Now, the basis of a quality HTLT preworkout review, should include a breakdown of the ingredients, and luckily this is where this preworkout shines.

I'm not going to lie, most preworkouts are heavily underdosed garbage.

There are a few quality muscle building supplements, but unfortunately most preworkouts simply don't cut it.

They'll say things like "MAX FOCUS & ENERGY" "UNLOCK YOUR INNER BEAST" and then just jack up the caffeine and Beta Alinine so that you FEEL like you're getting a good preworkout…but you're not.

Before I gave my HTLT preworkout review, Gorilla Mode was the original High quality non-undersoed preworkout, and it still is.

It's just that Greg Doucette's new preworkout takes it to the NEXT LEVEL.
Here's just some of the quality ingredients in HTLT preworkout:
L-Citrulline
L-Tyrosine
Nitrosigine (L-Arginine 2.0 Essentially)
Huperzine-A
L-Theanine
and more…
Most preworkouts are mostly Caffeine and beta alinine and then just filler. Not with HTLT preworkout however.

All of the ingredients in Greg Doucette's new preworkout are high quality and backed by not only science but hundreds of thousands of enctdotal reports as well.

Although there's TONS of high quality ingredients, let's take a look at a few substanstial HTLT preworkout ingredients…
Nitrosigine For Massive Pumps
First off we have Nitrosigione, which is a patneted, and more effective form of L-arginine.

Accroding to research L-arginine by itself is already a powerful tool for crazy pumps.

Supplementing with L-Arginine and Nitrogisine will also greatly enhance your vascularity.

In fact one study found the following:
"The mean age of subjects was 20.85±4.29 years. Sport performance (VO2 max) significantly increased in l-arginine supplementation group (4.12±6.07) compared with placebo group (1.23±3.36) (P=0.03). This increase remained significant even after adjustment of baseline values, physical activity and usual dietary intake of subjects throughout the study." [R]
So not only does L-arginine improve vascularity and give better pumps, but it also has a significant effect on overall workout performance.
L-Tyrosine For Motivation
Arguably one of my favorite ingredients in a pre-workout, L-tyrosine gives that "unstoppable & powerful" feeling while you're at the gym.

L-tyrosine is a precurosor to Dopamine, the reward and motivation chemical so to speak.

One study states the following on the effects of L-tyrosine:
I"n a double-blind, randomized, placebo-controlled design, 22 healthy adults performed in a task-switching paradigm. Compared to a neutral placebo, TYR promoted cognitive flexibility (i.e. reduced switching costs). This finding supports the idea that TYR can facilitate cognitive flexibility by repleting cognitive resources." [R]
When you supplement with L-tyrosine, it gives your body a key ingredient to produce more dopamine which not only improves mental performance but also has antidepressive effects.
Theobromine For Lasting Benefits
Theobromine is an ingredient that should definitely be in more pre workouts due to its ability to extend many of the benefits in preworkouts.

This powerful chemical works to improve bloodflow and help the transportation of the other ingredients throughout the body so your body makes better use of them.

In fact, this is what the HTLT website says about Theobromine:
"Theobromine supplementation may provide cardiovascular and cognitive benefits via improved blood flow. Theobromine has been shown to boost the effects of caffeine and extend energy throughout the day." [R]
I noticed this the first time I took it as well.

Even after my workout, I still felt energized and motivated so my friend and I went down to the park and threw down some dunks.

Theobromine works too well to not include it in my HTLT preworkout review.
HTLT Preworkout vs. Gorilla Mode
Now we've made it to the part that many of you have been waiting for in this HTLT preworkout review, and that's "How does it compare to Gorilla Mode?".

The short answer, as I look at the ingredients here at my desk is if you want better pumps then Gorilla Mode might be slightly better.

However, if you want clean sustained energy, as well as greatly enhanced mental benefits then HTLT will be your best bet.

I had to include a Gorilla Mode comparison in my HTLT preworkout review because they are rather similar.

There's a winning formula for preworkouts and both of these are based around that formula.

Here's a few other comparisons for HTLT Preworkout vs. Gorilla Mode:
Servings Per 2 Scoops (HTLT Wins)

Price (Both Are Around $50 With Frequent Sales)

Taste (HTLT Wins Pretty Easily, But Gorilla Mode Tastes Great As Well)

Performance (HTLT Wins)

Variety Of Options (Gorilla Mode Wins)

Beginner Friendly (Gorilla Mode Wins, HTLT Is STRONG)
Again, ultimately it'll depend on what you're looking for.

But, if you tried Gorilla Mode and liked it, then I gurantee you will LOVE Greg Doucette's new preworkout.

Although this is an HTLT preworkout review, I still have to say that BOTH of these preworkouts are at the top of the food chain.
HTLT Preworkout FAQ's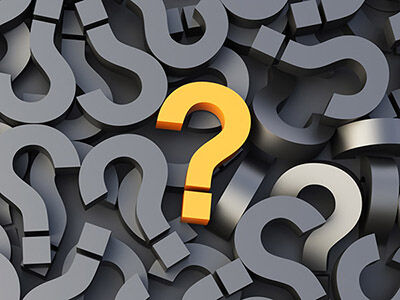 Overall, Greg Doucette's new preworkout is the real deal, and I imagine that the longer it's on the market, the more popular it will become.

Not only does HTLT's preworkout give insane pumps, but it also greatly enhances athletic performance.

In fact, it's probably the best workout I know of when it coems to sheer power and endurance benefits as you can see from the pictures above.

To cap off this preworkut by HTLT review, let's look at some frequently asked questions since it's a new product.
"How's The Taste?"
As I said earlier, I genuinely think that the taste is the best quality of this preworkout.

From my experience, most preworkouts have a sour & slightly bitter taste to them, so it was a nice surpise that HTLT's preworkout tasted sweet with a hint of sour and ZERO bitterness.

I got Dragon Berry flavor, and as of May 2022, there's one other flavor called "Grape Candy" but I'll likely stick with Dragon Berry.

It legitamitely tastes good, and I actually look forward to drinking it before my workouts.
"How Much Does It Cost?"
Although it's not signioficantly cheaper than most pre-workouts, as most pre-workouts range from $50-$60, it's serving size vastly outperforms other preworkouts.

For most people, one scoop will be plenty. HTLT has about 60 high-quality servings if you're taking 1 scoop.

If you're like me however, and like to double scoop then it'll last you for about 30 workouts, which is noticeably higher than other preworkouts.

So although it's price is pretty standard, it'll last you longer, saving you more money in the long run.
HTLT Side Effects & Safety
Lastly, let's talk about side effects and safety. If you're using it appropriately and not being a dummy, then you should have zero side effects.

But, if you're new to strong pre-workouts and you triple scoop it for your first time then you're in for a not so fun ride that comes with taking too many of any stimulants.

As with any stimualnts, if you take too much you could experience:
Shaking
Anxiety
Heart Irregularities
Sleep Issues (Due To Caffeine)
Shallow Breathing
Personally, I've never had any of these side effects, at least not from any preworkout.

Know your limits, and you literally don't have to worry.
HTLT Preworkout Review: The Bottom Line
Overall, HTLT preworkout is quickly becoming my favorite pre-workout because the of the fantastic taste and performance benefits.

All of the ingredients are clinically proven to be effective and even better… they aren't underdosed!

On top of that though, HTLT supps also has a ton of other quality workout supplements, so if you're looking to seek an edge and get jacked I highly recommend you check them out.

I hope you found my HTLT prewokrout review helpful, if you have any questions, comments, or conerns, feel free to email me at matthewcarter@hardgainerbodybuilding.com.

Until then, I'll see you guys next time!